About Us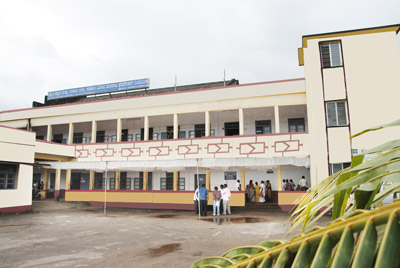 The S.K. & Udupi District Co-operative Fish Marketing Federation was established in the year 1954 with the undivided S.K. district as the jurisdiction. Following the reorganisation of the coastal districts, the jurisdiction has been identified to cover both S.K. and Udupi districts. Late R.D. Mendon, Kapu was the Founder President and Late S.K. Amin, Ex MLA was the Founder Secretary. Federation has a paid up Share Capital of Rs. 3.16 crores.
The federation has the govt. of Karnataka as 'A' Class Member, 82 Primary Fishermen Co-op Societies covering about 1,20,000 fishermen as 'B' Class Members, 13,357 individual fishermen as 'C' membersand about 7,675 & 2052 individual fishermen as "D" and "E" members.
The federation has given top priority for providing financial assistance for the welfare of fishermen and development of fisheries in Udupi and DK Districts. Taking into consideration the various needs of fishermen, the federation strives to improve the conditions of the fisher folk in various ways.